Nicolas Otero has been practicing the art and tradition of Santos making since the age of sixteen. He has been apprentice to master Santeros (saint makers) along the way and has gained recognition from museums, churches, and collectors. He has received the New Mexico Governor's Award and has had the honor of working in restoration projects across the state. "I come from a family of hard workers," he says. A former educator and illustrator, Nicolas puts his whole heart into everything he does.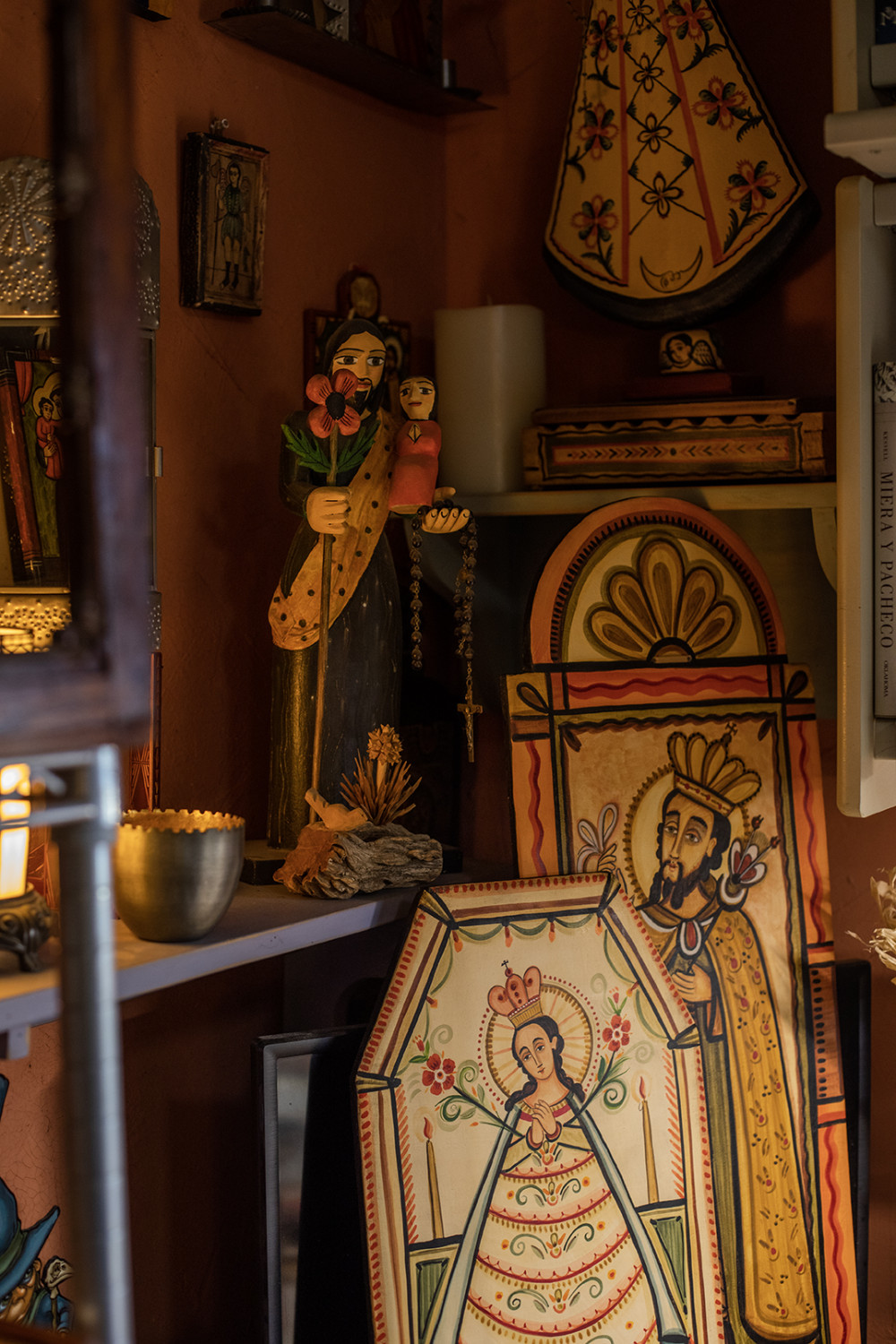 The art of Santos making requires a deep knowledge of the history and traditions of the Spanish colonial era. "Back when New Mexico was first colonized, the settlers didn't have any resources and looked to the Indigenous people for guidance. A lot of our techniques, and what the ancestors learned was more than likely learned from the Native culture. It's a complex history."

In the early days of the Spanish colonial era, the Santeros developed a style of icon painting and carving that is unique to New Mexico. Some would consider this a 'primitive art form' because of the simplicity or the lack of academic style, but when the art form originated, it was used for devotional purposes.

The resources used to make the art are a huge part of the process; making paints, selecting the right wood, preparing panels, and doing it with quality that will last for generations. "What's important to me is learning how to preserve these works though conservation and understanding the link between early colonial art and Indigenous culture."

Nicolas is currently working at the San José de Garcia Church in Las Trampas, NM, doing conservation work with a team led by Gustavo Victor Goler. The church is the most historically accurate representation of early Spanish colonial churches. It was built in 1760. The altars were originally painted in the late 1700s, but were painted over in the mid 1800s. The team has uncovered original frescos in the church that are reminiscent of Indigenous designs. Click here to learn more about the project.
Today, Nicolas' work emulates the same tradition as the early Santeros. He makes his own pigments and has created his own distinctive style, all while keeping the same reverence towards the saints he is portraying. His work represents a time that no longer exists, but should never be forgotten. Adding a work of Nicolas Otero's to your collection will last for generations to come

View available work by Nicolas Otero here.

Watch Nicolas Otero's studio video here.